Benefits of using Payment Gateway for online business. With the growth of eCommerce, there is also the growing threat of Internet theft where countless people the world over have been duped of their money. Technology is a boon, but caution too needs to be taken when handling transactions online. If you're an eCommerce business owner, you certainly know the power of online transactions and the need to give your customers the safest payment processing possible. This is where a payment gateway comes into the picture. Integrating a reputed payment gateway into your online shopping portal not only increases your reputation and brand image, but also simplifies your customers' shopping experience.
Payment Gateways In A Nutshell
A payment gateway is a secure payment route that takes your customers from your shopping portal to their bank's website to make a payment, and then back again safely to your site. Security levels on payment gateways are extremely high since they are stringently evaluated before they are approved to handle payments. Payment gateway providers are also required to have highly encrypted software and absolutely secure hardware prior to getting their license.
Why Choose A Payment Gateway?
Unless you're a tech geek who is an expert at building the most secure payment system possible, you need to choose a payment gateway for payment processing. Of course, some payment processors may have a nominal charge to avail their services, while others may charge you a tiny percentage of each transaction. However, here are some reasons why you shouldn't forego on one for your shopping portal.
1. It increases your chances of sales.
Customers are more likely to make a purchase when they can pay easily and securely. And when they see that you've partnered with a reputed payment processor, they're more likely to shop without worry.
2. Sensitive information is encrypted.
You can't risk the pain or the liability of hackers getting your or your customers' credit card information or bank details. This is a where a payment gateway helps you out with ultimate security. Most gateway providers secure the site with SSL and tunnel your data transfer for absolute security.
3. Payment processing is easier.
Rather than you having to maintain complex servers and handling payments, all you need to do is link your bank details with your payment gateway provider. The provider, in turn, will handle all payment processing, send you an MIS for your reference, and transfer your earnings to you periodically. It can't really get easier than this when you leave it professional hands!
4. Integration with your website is simple.
Most payment gateway providers provide easy integration with different coding languages and code scripts. So irrespective of whether you've coded your portal from scratch or are using a pre-built script, integration of the gateway with your site will be a breeze.
In summary, although you may need to be willing to forego a small percentage of your transactions, this is miniscule in comparison with the benefits your online business will get. You'll not only increase your overall transactions, but will also ensure the safety of every payment coming in, and protect your business from liability. So make the choice to move to a professional and reputed payment gateway and secure your business for life!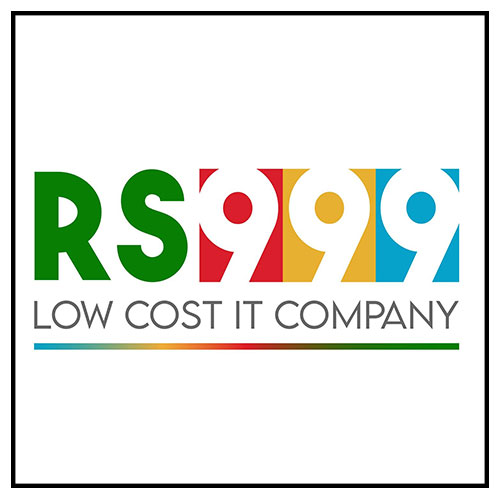 Rs999 is Cheap Website Design Company in India. We provide Ecommerce Website, Search Engine Optimization (seo), Website Builder, Digital Marketing (Web promotion), Android App, Domain & Web Hosting services starting from Rs.999.