Why SEO is important for your business website? 6 reasons. Each day, countless new businesses enter the online world and competition is intense. Every single customer out there is valuable, and the fight to get ahead is never ending. So how do you get ahead of competition and target the millions of individuals who get online each day, primarily to search for products or services? Well, the solution is to get search engines to work for you.
Search Engine Optimization (SEO) involves implementing standards and strategies with your website design and content so that search engines such as Google and Bing get excited about it and direct people who search for matching products and services to your website. It sounds simple, but SEO is certainly a big deal in the online world, especially if you are a business owner. So why do you need to take SEO seriously for your business website? Consider some important reasons.
1. Your Business Gets More Visibility
Taking your business online only makes sense when it has visibility, and this is possible when you implement the right SEO strategies for your business website. Without the right SEO tools and techniques, you'll end up spending loads of time to get results and exposure in the online or offline world. Besides, optimizing your website can help you reach wider markets and cover larger geographical areas, widening your horizons.
The great part about taking your business online is that it costs much less than many traditional branding campaigns, and the results are much more explosive. After all, all businesses (you included) would love to have customers find their products and services without draining their budget. This is what the right SEO strategies do.
2. You Tap Into A Growing Customer Base
Online businesses are almost literally fighting it out over customers and there is good reason for this – reaching out to the right customers can give you a higher chance of conversion towards your products and services, leading to better revenue and brand value. When you optimize your website, you get more targeted customers, or traffic to your business. Your chances of conversions thereby increase, your brand is ranked better because more people are talking about it and digital channels pick up your products and services and send more prospective customers your way.
3. You Get A Glimpse Into What Your Competition Is Doing
The best way to beat your competition and get ahead in your business is to know what they are doing and tailor your strategies accordingly. Implementing SEO for your business website gives you a chance to get clear analytics and compare these against the online activity of your competition. You get to understand the habits of your customers, their browsing patterns, locations and buying trends, as well as your competition's strategies, and come up with campaigns to re-target these customers.
4. You Get A Better Way Of Marketing
Optimizing your business website for SEO gives you a chance to try out different and more specific methods of marketing such as demographic-based targeting. This means that you market your products and services and create campaigns based on what you already know about your existing or prospective customer base. Targeted marketing strategies boost your business' chances of success and tap into customer bases that would have otherwise been left untouched.
5. You Manage Your Reputation Better
A hard truth of business is that many companies try to destroy their competition's reputation in the quest to get ahead. A segment of SEO strategies involves managing your reputation better and countering negative feedback. As you rank better and get ahead of search results, prospective customers are more likely to look at positives about your business and give less importance to negativity. You gain credibility and your business grows exponentially. In addition, if you merge your SEO strategies with the right social media optimization techniques, you'll build a better rapport with your customers and further solidify your online reputation.
6. You Get Measurable Results with seo
Implementing SEO for your business website lets you get measurable results against your marketing metrics so that you will know for sure as to whether your strategies are working or if the time to overhaul your marketing campaign has arrived. Optimizing your website helps you stay aware of your budget spend, progress, clicks, conversions and revenue. Everything worth knowing is easily accessible and you can determine which direction to move in, without wasting money.
In summary, implementing SEO for your business website may seem to be a long path ahead, but the results are certainly worth the effort. With a bit of strategy, you can get ahead of your competition, build your credibility and increase sales much more than you would with old-school, traditional methods.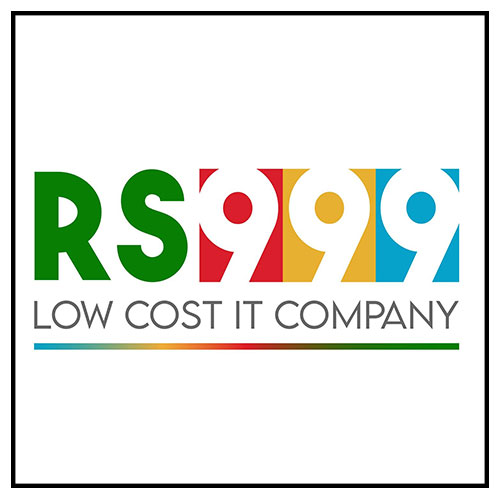 Rs999 is Cheap Website Design Company in India. We provide Ecommerce Website, Search Engine Optimization (seo), Website Builder, Digital Marketing (Web promotion), Android App, Domain & Web Hosting services starting from Rs.999.