How to start online business in India? It's entrepreneur season in India, with a growing number of college graduates and innovative people converting their ideas into reality. If you're a budding entrepreneur, you may be looking out for new ventures that no one has tapped into. However, starting your online business doesn't always need a new idea – it just needs a smart one! Consider this – Facebook wasn't by any stretch the first social network to enter the world.
Orkut, MySpace and Friendster were already there. So what made Facebook literally demolish competition and become the undisputed leader of social networks? Put simply, Facebook's success depended on how ideas were executed. The execution of your ideas, therefore, is the key to being successful with your online business. So if you're ready to take the plunge, here is how you can go ahead.
1. Make A Plan
Nothing really works out without a plan, does it? The same goes for your online business as well. No one just wakes up one morning, builds a website and gets successful. Put your ideas for your online business down on paper and make a proper business plan. It may not be absolutely professional, but be sure to plan out the extent of work involved, roles of others if you're taking on more people, skills needed and costs involved.
2. Do Good Research
When putting your plan together, you need to do a solid amount of research. Create a poll or survey to see how your idea will be received and what changes you need to make. Find out what challenges you may need to face and decide how you will overcome them. Also, survey your prospective market and see whether your idea is worth implementing or whether you should spend your time on something else.
3. Plan Your Capital
Capital is the lifeblood of your online business and you need to have enough to survive. Chalk out how much money you'll need to go ahead with your idea and see if you can raise the needed funds. With a viable business plan in place, you can also approach investors to pitch in.
4. Choose Your Technology
There's tons of web technology out there to build your online business. Choose the type of portal you'd like to build based on the products or services you're offering. If you're tech savvy, you can build your site on your own. If you're not, hire a professional to do the job for you.
5. Integrate A Payment Gateway
A payment gateway is crucial in getting payments from customers safely. Choose a reputed payment gateway and integrate it with your online portal so that you can start receiving payments as soon as possible. Check for one that supports Internet banking as well as debit and credit cards, and wallets too if possible.
6. Test And Launch Your Online Business
Once integration has been completed, you're all set to test your website out and launch your business. You're sure to find some bugs and errors initially, but work closely with your website developer to sort these out. Most important, don't wait for perfection before you launch your business but keep improving along the way.
7. Promote Your Business
Once your online business is up and running, it's no time to sit back and relax. Money doesn't make itself. Take a crash course in digital marketing so that you can boost your sales, or hire a professional to take care of the job for you.
In summary, being an Indian entrepreneur is the 'in' thing these days and there are many fields that you can venture into to start your online business. Have a proper plan, ensure you have the right capital and launch your business one step and a time, and you're sure to be the next big name in the online world.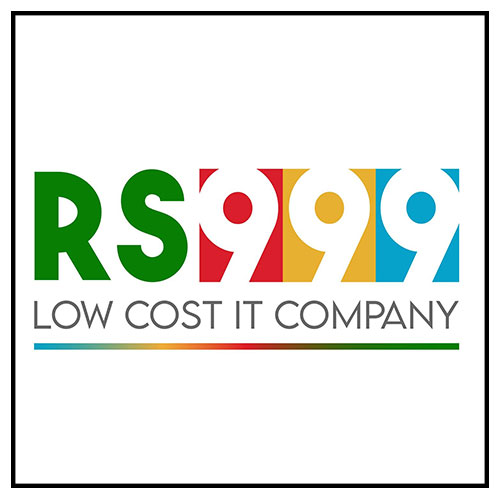 Rs999 is Cheap Website Design Company in India. We provide Ecommerce Website, Search Engine Optimization (seo), Website Builder, Digital Marketing (Web promotion), Android App, Domain & Web Hosting services starting from Rs.999.