Whether you're looking to include industrial IoT solutions to your operations to minimize challenges and inefficiencies, or you're looking for the most efficient way to create industrial IoT platforms, a ready-to-use IoT platform can expedite the process.
The Internet of Things is revolutionary, but it's not for the faint of heart. It's often complex, expensive, and slow-to-market, but it doesn't need to be.
What Is a Ready-to-Use IoT Platform?
Ready-to-use IoT platforms, such as cloud-based IoT application platforms, are already constructed and designed to adapt to specific use cases to simplify platform development. Having a platform that's already been designed for use out of the box eliminates a lot of the complexity of IoT implementation.
Why Choose Ready-to-Use IoT Platforms?
A Ready-Made IoT Platform Allows You to Focus on Integration, Not Development
As the name indicates, a ready-to-use IoT platform has design and components that are ready for integration.
When IoT was an emerging technology limited to early adopters, the development process to build a platform or application that was specific to an industry was extremely difficult and time-consuming. Even the most skilled designers are hindered by the work involved in building the structures and features without the use of a ready-made platform.
With an out-of-the-box IoT solution, you can focus more on integrating the platform with connectors and adapters instead of worrying about developing custom software. There's still a lot of work involved, but you can expedite the process.
Ready-Made Platforms Cut Down on Excess Costs
There's a lot of time and money involved in designing an IoT solution, including the experimentation and proof-of-concept processes. Using pre-made components cuts down on time significantly, because you know they'll work right out of the box.
A ready-to-use platform still comes with costs, but it saves you money in the time spent on solutions that don't ultimately pan out.
You Can Establish Security and Access Control without Expertise
IoT devices are complex and involve a lot of moving parts that need to work optimally for a successful solution. Building an IoT platform yourself requires multidisciplinary teams with expertise in APIs, wireless connectivity services, cybersecurity, and more.
With a ready-to-use platform, you have the benefits of access control and security solutions built right in – definitely two areas in which you don't want to leave it up to chance. You can have a secure solution without the need for a specialized cybersecurity team involved in the development process.
Ready-to-Use Platforms Are Accessible with Enterprise-Grade Applications
Enterprise-grade applications are powerful platforms that are designed to integrate with common enterprise software and solutions. These applications can plug into multiple types of components without the need for customization, and compete with the robust capabilities to handle all the data.
IoT platforms have integration capabilities with ready-to-go applications and components. The result is a successful, functional application that's cost effective.
What's Next?
Data analytics is key to a successful IoT project, as are device management and security. Once a platform is selected, you still have to make decisions about the gateways, sensors, user interface, cloud services, and connectivity.
With ready-made solutions, you can source components from multiple vendors, starting with a component to transmit data from sensors to the data center. Third-party cloud service or a data connectivity platform serves the purpose.
Add a cloud IoT platform to simplify the collection of high-volume, real-time data from sensors and processors, then choose a rules engine to capture high-volume data and process it. You can also find out-of-the-box solutions for this.
Then, choose a data management solution and database with a method to offload historical data every few months into a secondary data storage solution to manage performance. Finally, you'll need a user dashboard, which can also be ready-made, that suits your use case without the need for access controls, permissions, and security.
Expedite Your IoT Solution Design Process
Building a functional IoT solution takes work, even with ready-to-use components, but you can significantly expedite the process with well-designed, ready-made components that integrate into your existing tools. Once the process is complete, however, you'll see the value of all the work you've done to build your solution – even if you took a few shortcuts.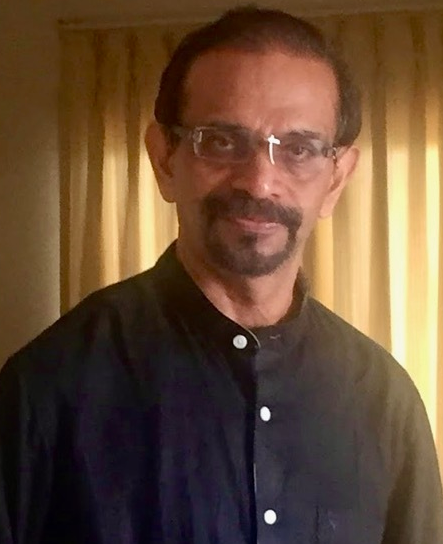 Subbu Seetharaman is the Director Of Engineering, at Lantronix, a global provider of turnkey solutions and engineering services for the internet of things (IoT). Subbu is an engineering executive with over 25 years experience in leading software development teams, building geographically distributed, high performing teams involved in developing complex software products around programmable hardware devices.