Creating a website is essential for the success of any business, no matter if it's big or small. And undoubtedly, WordPress is the most popular content management system for building websites.
The main point is WordPress is easy to use and lets you build a website without typing a single line of code. All this is great!
However, the task does not end here; you need a reliable managed WordPress hosting partner where you can host your WordPress site. As making the wrong decision can put you in trouble.
Fortunately, in this article, we have listed down the factors to know when choosing the right WordPress hosting company.
First, we will get to know what WordPress hosting is.
WordPress Hosting
Before we begin, let's know the basics of WordPress hosting. It's a type of website hosting service that managed web hosting providers tailor for WordPress sites.
A WordPress hosting plan optimizes your website to meet all the performance, speed and security requirements.
Generally, a WordPress hosting plan includes features like a one-click install, which allows you to install WordPress quickly.
Plus, you get SSL certificates, CDNs managed support 24/7 and more for a better hosting experience. WordPress hosting is best for running WordPress sites and delivering the best performance.
When choosing the WordPress hosting provider for your website, closely pay attention to the factors given below:
24/7 Customer Support
Ideally, every WordPress hosting provider offers their customers top-notch customer support. However, that's not always the case.
So, look for a hosting provider who offers customer service 24/7 through email, live chat, or tickets. You can reach out to them if you run out of technical issues.
Also, make sure it offers video tutorials and a knowledge base to keep your side of things easy.
Free Website Migrations
Migrating websites can be a complex task. A reliable web host will make the migration task easy for you.
They will help to move your website to another hosting provider seamlessly and without downtime.
Data Center Locations
If you want to achieve the best loading speed for your website, then your website should be closest to the targeted audience.
So, choose a WordPress host that offers global data center locations. It means the hosting provider you pick should have numerous server locations distributed around the globe.
It will help to deliver lower latency and the best performance to your WordPress websites.
Security
The importance of security is immense when it comes to web hosting. Every day, countless sites are getting hacked. So, make sure your WordPress site doesn't get into this trap.
Fortunately, numerous web hosting providers offer security measures like SSL certificates, malware protection (DDoS) protection and more to keep your site secure.
While these are the main factors, you should look into choosing a WordPress hosting provider.
Uptime Guarantee
If you want to do good business, your WordPress websites should be accessible online to customers at all times. The uptime guarantee is the measure your website is up online and functional.
Make sure the WordPress hosting provider you choose offers a 99.9% uptime guarantee and above.
Control Panel
Hosting can sometimes be very technical. However, most hosting providers offer an easy-to-use control panel through which you can manage the emails, domains and databases with ease. Choose cPanel, most popular web hosting control panel.
Pricing
One thing you never ignore before making a purchase is pricing. So, go with the WordPress hosting provider that offers competitive pricing and fits your budget well.
But this doesn't mean compromising on the quality. The web host you choose should be both affordable and reliable.
Money-Back Guarantee
In the web hosting industry, most hosting providers offer a money-back guarantee. If you are not happy with their service, you can cancel the plan within the first 30 days of signup.
So, make sure you go with the provider which offers an ideal money-back guarantee.
Check Reviews
Any web hosting provider that has been in the business for a long time has a good reputation.
The best way to measure a company is by checking whether the customers are satisfied with their service or not. So, check for reviews from customers on the different popular review sites. This will help you gain trust in the company's service.
Conclusion
It's all upon you to choose the right WordPress hosting partner. However, the points mentioned above will surely help you make the decision quickly.
At last, among the numerous hosting providers in the industry, I would suggest you consider MilesWeb. They offer top-class WordPress hosting plans at great prices. And you get all the features to make your WordPress website a success. It includes SSL certificates, CDNs, SSD NVMes, managed support 24/7 and more.
MilesWeb Review: https://www.youtube.com/watch?v=yuNAcMx3uEI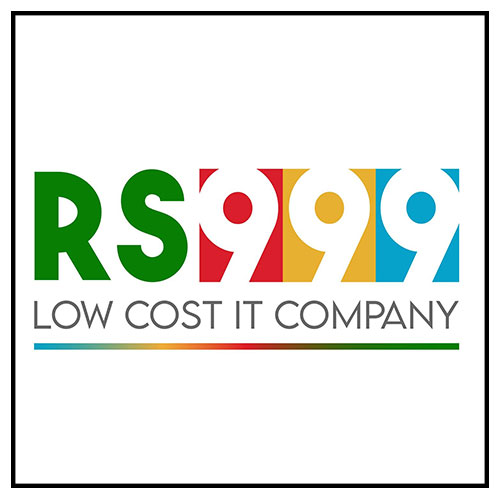 Rs999 is Cheap Website Design Company in India. We provide Ecommerce Website, Search Engine Optimization (seo), Website Builder, Digital Marketing (Web promotion), Android App, Domain & Web Hosting services starting from Rs.999.