The cost of developing a website in India varies depending on the type of site you're creating. The average price for a simple static HTML page is ₹999-₹4999, while an ecommerce site will run between ₹9999-₹29,999.
Domain Registration – ₹299-₹1299 per year
Domain registration is one of the first steps when starting a new business online. If you plan to use your own domain name, you'll need to register it with a registrar such as Rs999. This service usually runs between ₹299-₹1299 per annum.
Web Hosting – ₹99-₹499 per month
Web hosting is where your site will live once it's been developed. There are two types of web hosting – shared and dedicated. Shared hosting is ideal for small businesses who only require a few pages. Dedicated hosting is more suitable for larger websites with multiple pages and databases.
Web Design – ₹499-₹1999 per hour
If you're looking for an affordable option, then you should consider using a service such Rs999 Web Services. They design your own website in low cost starting from ₹999 per year without needing any technical knowledge. They also provide free templates so you can start building your website right away.
Search Engine Optimization (SEO) – ₹4999-₹19999 per month
There are several different ways to optimize websites for search engines. One of the most popular methods is called SEO. This involves optimizing your site's HTML code to make sure it's easy for search engine spiders to crawl and index. Another method is link building, where you try to get other sites to link back to yours.
Social Media Marketing (SMM) – ₹999-₹2999 per month
If you're looking to start a new business, then social media marketing might be right for you. With SMM, you'll need to invest in advertising on platforms such as Facebook, Twitter, LinkedIn, Instagram, and Pinterest.
Cost Of Developing A Website In India | How Much Does It Cost To Build A Website?
Rs999 Web Services is Low Cost Website Designing Company in India. Want to launch a professional website? Pricing starts from ₹999 including domain, hosting, email, SSL certificate.
Build Website, Website Design Cost, Website Design Price in India, cost of website making in India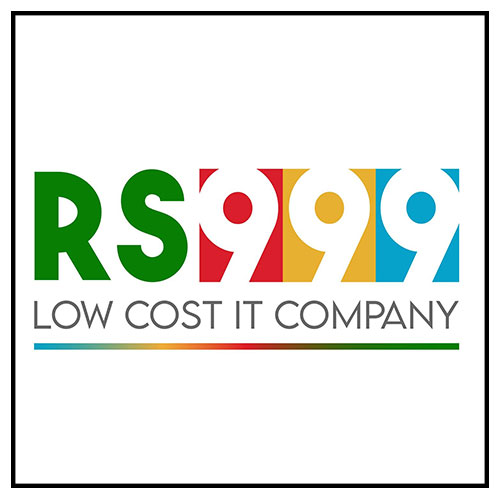 Rs999 is Cheap Website Design Company in India. We provide Ecommerce Website, Search Engine Optimization (seo), Website Builder, Digital Marketing (Web promotion), Android App, Domain & Web Hosting services starting from Rs.999.