Choosing between Custom Website Design & DIY Website Builder: The current generation is living in an era that has been empowered technologically in so many ways that we can all practically create our websites using DIY builders. All you have to do is to know how to follow instructions and know how to maneuver your way through technology.
Even so, that does not make one a professional at web development. Web developers/designers are still a special lot that needs to get acknowledged even with all the DIY website builders accessible all over the place. There are the perks that come with hiring a web designer/developer that you will not get from a typical DIY.
So, in case you are wondering what exactly makes each of the two ways of acquiring a website special, then maybe looking at their differences will help you out. These differences will shed a perfect light and make your decision-making process an easier one.
Advantages of choosing Custom Web Design
The following highlighted differences will help any person that wants a website to choose between opting for DIY website builders and working with real life developers. These differences are:
Worth Every Penny: The rates of hiring a custom web designer will be marginally higher than that of a DIY builder, but think about what you are getting for the price. You can tailor your website to your whims and wishes as developers will be taking guidelines from you. This makes your website stand out from the rest, and we all know that unique is the key to a successful business. You will be also getting better service and design options.
Design: Designing a website is an important aspect whether a small website or a complex website. When you need a professional looking website, then using a DIY website builder is not a preferable choice. When your website is more complex and particularly for major organizations, then hiring a Custom web design firm will be the best move.
NO Limitations: By hiring a Custom developer, they will create a website that can easily be expanded when the future requires. They will give you a flexible website that can be scaled downwards or upwards. You can have the website made to your specifications and guidelines. This freedom is completely missed out on DIY builders.
Custom User interface: With custom website builders, you can transform your content into whatever you want. When you choose a web developer, you are having real time developers helping you out in creating a website. They will be sure to add in your opinions and guidelines.
Troubleshooting Made Easy: When you work with a developer, then you can be sure that it will be easier for them to help you deal with any problem. You are having developers working closely with your website. This will help them to iron out errors as they come.
Constant access to help: This point pairs up with troubleshooting perfectly. When you have a website developer/designer, you can be sure they will be at your disposal at any given time. This means that you will have them at your disposal at any given. When any problem arises, they will be there.
No Ads whatsoever: With Custom web developers, your website won't be riddled with service provider ads.
Disadvantages of using a DIY Builder
When you use a DIY builder, then the only thing you get with the design is only what has been provided. You will be given templates which you won't be able to modify. You will have to adjust to the limited offerings of the service.
DIY website builders will limit your expansion or scalability. This is because they are fixed. It is what it is. You have no chance to make it anything other than what it already is.
The DIY website builders have a pretty basic interface. They usually have a very simple to use drag and drop editor that anyone with basics on website development can use easily and efficiently. With the DIY builders, what you see is what you get, that's it!
When you have a problem with the website you created with a DIY website builder, it can be a challenge to troubleshooting it. Remember, DIY codes are pre-formatted and pre-coded.
When you use a DIY builder, and you will be missing out on dedicated services that are provided by custom website developers. If you are in need of any help, you will have to post a complaint and wait for them to reply back to you.
When you use a DIY website builder, there are usually some ads that along with the builders. These ads will appear at the bottom of the site as the footer or at the top of the site as a header. Therefore, you should be ready to entertain these ads. You should also consider that your audiences will be seeing these ads on your site and that some of them may find them to be a distraction or a nuisance.
By choosing DIY website builders, you will save marginally better on DIY websites. When looking at some of the DIY web builders, you are likely to spend around $4 or $5 per month. There could be other extra charges in case you want anything extra that is not provided. But as we discussed you would not be getting the full experience of a custom website.
Conclusion – Custom Website Design & DIY Website Builder
There you have it. These are the major differences that abide between websites developed by website developers and those developed using DIY website builders.
All you have to consider is how much you are working with, what kind of website regarding complexity, the design whether custom or otherwise, and also your knowledge when it comes to using the builders.
When you have all your reasons lined up properly, then you will be in a better place to decide what will work best for you. What matters is getting the best that you can have.
Low cost website development starting from Rs.999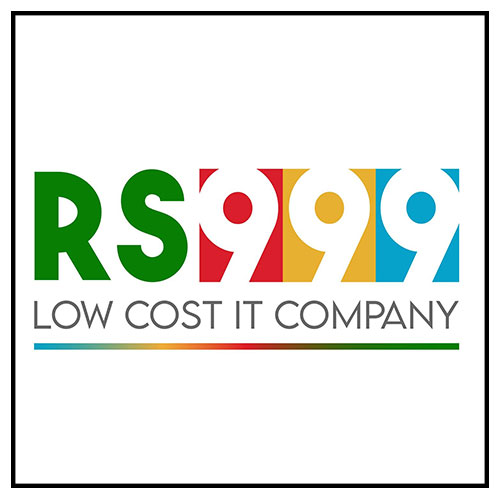 Rs999 is Cheap Website Design Company in India. We provide Ecommerce Website, Search Engine Optimization (seo), Website Builder, Digital Marketing (Web promotion), Android App, Domain & Web Hosting services starting from Rs.999.